Our History
---
Academy of Gandhian studies (AGS),an apex level NGO operating for the past forty years is committed to end injustice, inequality and poverty through 'Satya, Ahimsa and Dharma'. The Academy of Gandhian Studies is founded in 1976 at the initiative of its Founder Chairman Sri. Prabhakarji, adopted son of Mahatma Gandhi and a close associate of Acharya Vinoba Bhave, along with Sri. K.S. Acharyulu, Sri. Kodati Narayana Rao, Sri. Damodar Pangrekar, Sri. K.S. Radhakrishna and Sri. G. Sivaramamurthy, all of whom had been a part of India's freedom movement.
The Academy currently provides the needed leadership to a network of organizations spread across the four states Andhra Pradesh, Telangana, West Bengal and Tamil Nadu and working against the contemporary social issue
The key areas of intervention during the last four decades include:
Peace initiatives
Programmes for gender equity in six states
Environmental awareness campaigns and networking
Youth for development
Programmes to address the issue of HIV/AIDS
Trafficking of children for Labour
Trafficking in women and children
Climate Change Adaptation and Mitigation
Disaster management and response and
Natural resource management.
Our Philosophy
---
The key words that defined development to us are 'Antyodaya' (the awakening of marginalized people), Education (in values and relationships), Grama Swaraj (a community approach of individual in society) and Satyagraha (to dissent and struggle for justice). As the transformation was to take place in this frame work, non-violence automatically becomes the sheet anchor of our struggle.
Our Vision
Contribution to the promotion of a democratic social order where in all the citizens enjoy a sense of social justice and economic well being without any form of discrimination, striving for sustainable development, social harmony and universal peace.
Our Mission
Promotion of interaction between Gandhian thinkers and professional groups so as to explore, analyse and adapt the application of Gandhian tenets in resolving the problems of contemporary society, while promoting harmony and sustainable development. The recent conclave at Tirupati have emphasised this need and planned to build a brigade of Indian Youth who shall work for the upliftment of downtrodden and pathfinders to mitigate contemporary issues.
Our Values
Truth
Accountability
Transparency
Sustainable development
Our Board
---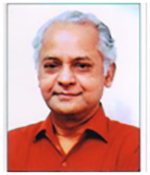 Chairman
Formerly Director-Rajaji International Institute of Public Affairs and Administration and Chair Professor at the Administrative staff college of India. Dr.Rao has been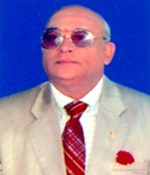 Member
Prof.Ramamurthi Rallapalli was Former Vice-Chancellor-SV University. President elect-Indian Science congress-2008 He is an Bio-Environmental Scientist of International repute. Currently he is an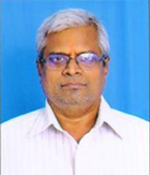 Member
Development Professional, completed his Master's in Social Work from the Tata Institute of Social Sciences, Mumbai.   He has over 35 years of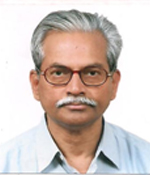 Member
Sri.Uday Shankar was Former Director-AFPRO, New Delhi. He served the poor through AFPRO from 1974 to 2003 in different capacities in different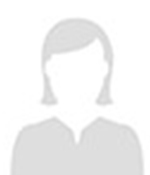 Member
Professor, School of Disaster Management, Tata Institute of Social Sciences, MUMBAI. Professor Janki Andharia  teaches at the Tata Institute of Social Sciences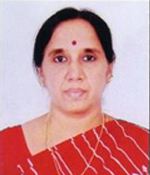 Member
Professor & Head, Dept., of Social Work, Sri Padmavati Mahila University, Tirupati. Specialist in Livelihoods, SHG management, Trainings and Research & Evaluation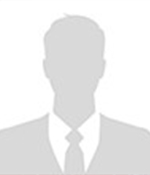 Member
Secretary, Visaka Jilla Nava Nirmana Samithi-VJNNS PAN Card no. ADOPA3453C E Mail : raghu@vjnns.org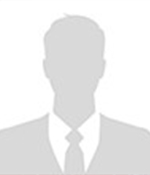 Member
Secretary, MAHITA PAN Card no. E Mail : mahitahyd2002@gmail.com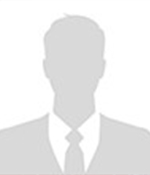 Member
Social Worker PAN Card no. ALHPG7597A E Mail : rajesh.g.samuel@gmail.com
General Body Members of Academy of Gandhian Studies
| S.No. | Members | Current Status |
| --- | --- | --- |
| 1 | Sri.Y.Latchanna | Advocate, Yelamanchili |
| 2 | Sri.R.Suneel Kumar | Executive Secretary, SARDS, Tangutur |
| 3 | Sri.T.Badri Narayana | Secretary, JAGRITI, Nellore |
| 4 | Sri.K.L.Durgesh Prasad | Executive Secretary, SRAVANTI, Rajahmundry |
| 5 | Sri.B.Ramu | Executive Secretary, GSS, Tuni |
| 6 | Sri.O.Vidya Sagar | Secretary, REEDS, Yelamanchili |
| 7 | Sri.A.V.Raghuram | Secretary, VJNNS, Narsipatnam |
| 8 | Sri.V.Paul Raja Rao | Secretary, BIRDS, Nandyal |
| 9 | Sri.R.Murali | Secretary, MARI, Secunderabad |
| 10 | Prof.S.Galab | Director, CESS, Secunderabad |
| 11 | Prof.K.Satya Lakshmi | Director, Yogi Vemana University, Secunderabad |
---
Our Team
---
| S.No. | Name of the Employee | Designation |
| --- | --- | --- |
| 1 | G.Gopala Krishna Murthy | Team Leader |
| 2 | K. Nirmala | Executive Officer |
| 3 | D.Ashok Kumar | Field Manager |
| 4 | V.Bhagya Lakshmi | Education & Child Protection Specialist |
| 5 | B.Venkateswara Rao | Livelihood Specialist |
| 6 | T. Badari Narayana | Program Coordinator |
| 7 | M.Shiva Karthikeya sarma | Program Coordinator |
| 8 | T.Narasimha Murthy | MIS Officer |
| 9 | G.Vaneeswara Reddy | Coordinator - Finance & Operations |
| 10 | K.Madhu Mathi | Accounts Officer |
| 11 | P.Muni Babu | Administrative Assistant |
| 12 | K.Kusuma | Finance Officer |
| 13 | M.Ramani | Accounts Officer |
| 14 | K.Vishnu Vardhan Aachari | Zonal Coordinator |
| 15 | V.Menaka | Ward Coordinator |
| 16 | K.Radhamma | Ward Coordinator |
| 17 | C.Kavitha | Ward Coordinator |
| 18 | Y.Satyanarayana | Program associate- Schools and Colleges |
| 19 | M.Nagavamsi | Program associate- Schools and Colleges |
| 19 | Ms.V.Lokeswari | Program associate- Schools and Colleges |